Make way for MSI's R6950 Twin Frozr III Power Edition/ OC videocard. Comes with custom design PCB, Military Class II Components (Hi-c Capacitors, Solid Capacitors & Super Ferrite Chokes), new TwinFrozr III cooler with propeller fan blades and 3 voltage adjustments for VC's core, memory and aux.
The Box:
FRONT
BACK
Check out the card...
Few Card Specification:

•GPU Frequency: 850 MHz (original is 800MHz)
•Stream Processors: 1408
•Memory: 2GB GDDR5 5200 MHz (original is 5000MHz)
•Memory Bus: 256-Bit
•Video Output Function: 2x Mini Display Port, 1x Dual-link DVI, 1x Single-link DVI, HDMI
•Power Phase Architecture: 6+2 Phase PWM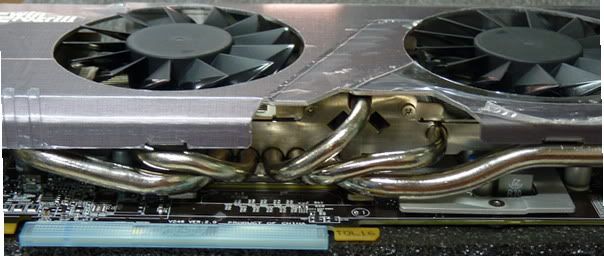 Frozr's III Cooler Design. Getting better, quieter and colder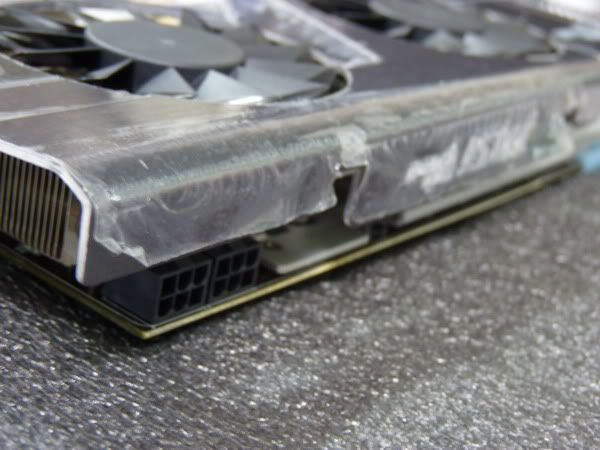 composed of 2x 6pin PCIE connector
Accesories included in the package
Test system used:

Here we see the bundled accessories that came with the card
• 4 Pin Molex to 6 Pin PCIE VC Power
• Crossfire Bridge
•DVI/D-Sub Adapter
• Mini DP to DP

Now, for some bench test results of the video card. Let me first show you my test system configuration:
Processor: Intel i7 2600K
Cooler: Titan Fenrir
Motherboard: MSI Z68A-GD80 B3
Memory: Kingston HyperX Genesis Special Edition Grey 2x2GB DDR3 2133MHz
Harddrive: OCZ Technology Vertex 2 120GB SSD
PSU: Antec TPQ 1200W

System and video card were already been overclocked. Intel's i7 2600K was running at 5.1GHz while the maximum speed I got from overclocking the R6950 TF3 PE/OC was 1010MHz. Upping the voltages of the card was no sweat for the TF3's cooler. VC was still running cool.
Result of synthetic benchmarks:
3D Mark 06 Result
3D Mark Vantage Result
3D Mark 2011 Result
Conclusion:
I would say that this monster card really performs well especially in fps games. As we can see a high result in some synthetic benchmark. This card is highly recommended for gamers looking for cool design and a great performance on today's latest games. Thanks to my friend gzhil who's one the top notch overclocker in ASIA. Rock on computer geekssssss like me...:)